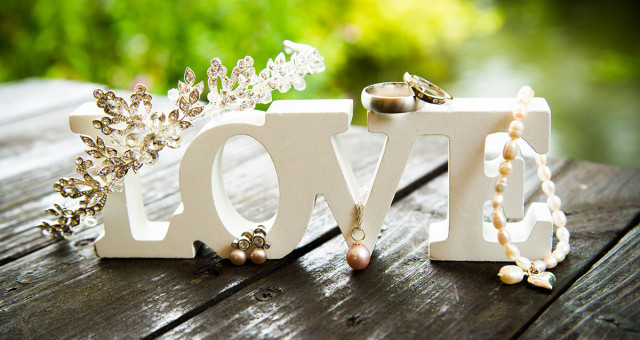 Why I love This Wedding Detail Picture
As a wedding photographer, the morning of a wedding is one of my favourite times of the day, I get to take some of your cherished items to a pretty spot and reshuffle, balance and reshuffle some more until I get the perfect picture.
On this particular day in August 2014, I was visiting the Egypt Mill in Nailsworth, a pretty wedding venue in the Cotswolds, to photograph the wedding of Stuart and Fallon.
Upon collecting all of Fallon's wedding jewellery, along with sparkly blue shoes (flats the sensible bride!) and wedding rings from her room, I set about finding myself the perfect place to photograph her items in the venue gardens.
It was a changeable day for weather, which led to me shielding from the rain under the umbrella of the particular picnic table, where this picture was taken.
After lots of (you guessed it..) reshuffling, balancing and more reshuffling, I was left with what would become the front image of my current business cards.
I just love the positioning of the items, teamed with the beautiful background colours, the love sign itself and how the light reflects from the wood grains in the picnic bench. For me this is a classic, romantic style detail picture that I will always adore.
The 'love' wedding sign was a random buy, which I had brought along with me in case I could find a use for it, I didn't realise then that it would become one of my favourite items for my wedding jewellery detail photography.