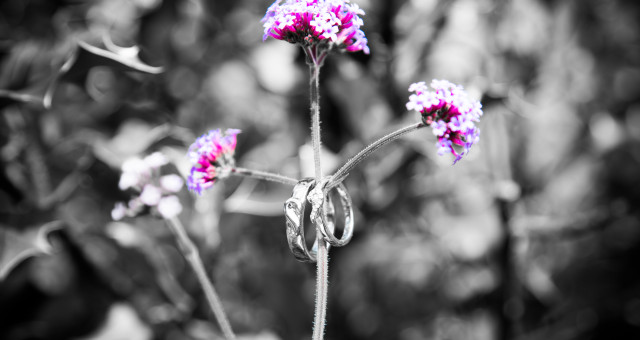 Why I Arrive Early For Weddings
I always like to arrive early for my wedding photography clients, regardless of whether they are getting ready at their venue or not.
When I arrive early it gives me the opportunity to get all your special items photographed, and it gives me more time to do so. When I don't have to rush it gives me more time to come up with some creative picture ideas, which have resulted in some of the best pictures that I have taken.
I usually ask that the bride sets aside a box of items ready for me to photograph when I arrive, including the wedding rings, which I will get back to the best man/groom later on. Having the box there ready for when I arrive means I can get on with shooting these items straight away. Depending on the location and weather, it can be really nice to get some creative shots of your wedding dress hanging somewhere pretty.
At a previous wedding I had a friend of the bride help me take the wedding dress outside, and hang it from an archway. The friend proceeded to tell me that he had thought I was barmy for wanting to do this, but when he saw where I had positioned the dress he could see what all the fuss was about – it looked great!
Having the freedom to get these creative pictures done early sets a good time flow for the rest of the day and takes a lot of the rushing out, which is the last thing I'd want to be doing on such an important day.
Being able to get the creative pictures done first also means that I have the time to photograph the bridal party making all their finishing touches.
I always recommend for my clients to have a good think about all the items they want me to photograph, as it would be a shame to miss anything. If you need me to give you some ideas I'm always more than happy to help.
Some of my favourite detail images were taken at Matthew & Becky's wedding, a selection of these can be found in the portfolio section of the website or the Buck's Photography Facebook page – a perfect example of why I like to arrive early.