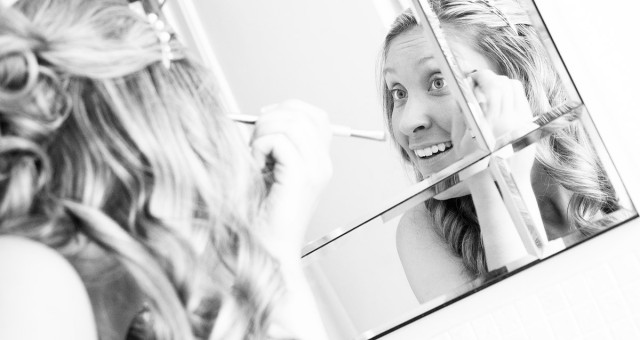 What to expect from your wedding photography can vary drastically from one photographer to the next, so it's definitely important to do your research.
Every photographer seems to offer a completely different package, and some that seem like a good deal really aren't. A lot of photographers have an image limit, resulting in you not actually getting a large amount of your wedding images.
My personal goal for your wedding photography, is to tell the story of your day through my images – to capture all the details and the moments that made it special, along with things that you will have missed throughout the day.
Your wedding photography needs to be as unique as you as a couple, and when you've spent so long choosing everything to make your day perfect, you need a photographer who's going to capture all that for you.
A pre-wedding meeting is essential, it's your opportunity to tell me exactly what you want from your wedding photography, and show me the lovely venue you've chosen (and of course to have a good old natter about your wedding!).
By arriving three hours before the service begins, I have time to creatively photograph all your wedding items (rings, shoes, wedding jewellery, bouquet, dress, etc), followed by the bridal party getting ready. Once the bride is nearly ready, I'll find the groom for some pictures of him greeting your guests, followed by his anxious wait for the brides arrival.
Coverage during your service can vary slightly depending on your registrar, from experience some have slightly different rules on when I can and can't take pictures. This is something that I'll discuss with them on the day, so nothing for you to worry about. During the service I switch my camera into 'quiet mode' so I can be nice and discreet.
After the service some clients like to get there couples pictures done straight away, whilst others opt for the group pictures – often because they would like to have these done whilst any children attending still look presentable! I always ask that your have a list of all the group pictures you would like done in advance, and leave this in the care of the best man.
Coverage will continue through the day to the completion of first dance, though I do quite often stay for one further song to capture your guests having a boogie! The only time I stop for a little break and some food is when you and your guests are sitting down for the wedding breakfast.
Throughout the day I'll be discreetly snapping away, getting candid pictures of you and your guests enjoying yourselves, along with any fun and games in the garden.
The time I spend at your wedding is the least time consuming part of what I do for your wedding photography. I'll go through every single image I've taken several times over, to decide which images I want to go on and edit. As I said previously, my goal is to tell the story of your day, so the only images you won't receive are duplicates or images that I don't think are aesthetically pleasing. After I've made my choices, every single image is edited by myself until I'm 100% happy with how it looks.
I will always try and get your images ready for you as soon as possible, as I know you'll be excited to see them! It's important to me that my clients are really happy, so I'll always do my best to give them the best possible service.
If you would like to discuss your wedding photography needs, or have any questions then please get in touch, I'd love to hear from you.
More of my work can be found on the Buck's Photography Facebook page.
Chloe x