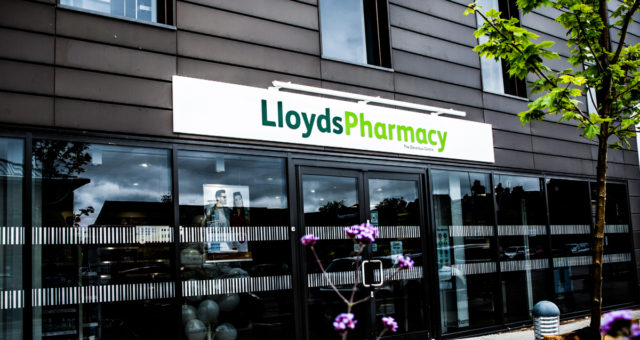 Lloyds Pharmacy Commercial Photography Tewkesbury
Commercial photography photo shoot in Tewkesbury, Gloucestershire.
Near the beginning of June 2017, I was contacted by Lloyds Pharmacy, who wanted to book me for commercial photography. As a Tewkesbury based photographer, it was great that Lloyds wanted to support local business. The company wanted me to pop over to the store for an hour, where I would get some key images for them to use alongside their store opening media launch.
I am predominantly a wedding photographer, so it's always great to have the opportunity to do something different.
When I was booked by Lloyds Pharmacy, they sent over a photography brief for me to work through. This was great, as it ensured that it was clear what images they wanted me to capture for them whilst I was working.
The new Lloyds Pharmacy store at The Devereux Centre in Tewkesbury, is a really nice new store. The windows running down the entire length of the store, give it a really bright and airy feel.
When I arrived I was met by the store manager Nicky Weekey, who's friendly greeting immediately put me at ease. All the staff were very nice and friendly, and it seems like a really nice environment to be working in.
The team had previously been located at a different store on the other side of Tewkesbury. Ready for the store opening, the staff had chosen a member of the public to do their official store opening. The staff had chosen Heather Bayliss, who had been visiting the store for many years.
Heather did a great job of doing the official store opening, despite the rather awful weather!
If you would like to contact me regarding a commercial photography assignment for your business, please find my contact details here.