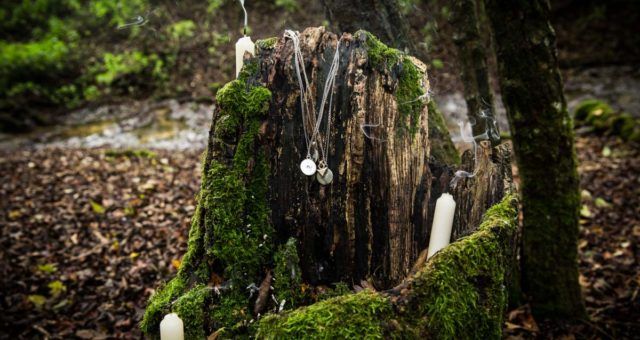 Jewellery Commercial Shoot – Wild by Descent
Jewellery Commercial Shoot – Wild by Descent.
Late last year I was booked by Naomi Lesniewska, the creator of Wild by Descent, for a jewellery commercial shoot. I must confess that I've been waiting years to do something along these lines, so I was very excited to get started!
I had an area in mind for the shoot to take place, that happened to be exactly along the lines of what Naomi was looking for. In line with the Wild by Descent designs, we went to a scenic woodland, complete with trees (obviously!), mossy roots and a gorgeous little brook. It was absolutely perfect for what we needed and was a great, quiet spot for this jewellery commercial shoot.
As you will see from Naomi's designs, she's very much a creative, so she was amazing to work alongside on the day. We came up with lots of ideas together, and both left the shoot feeling great about what we had achieved.
I absolutely loved the post processing for this shoot, you can manipulate product imagery in a way that is not possible with images of people or animals.
Naomi designs and creates every piece of jewellery herself and is taking commissions as well as expanding her already fantastic collection. This is a fantastic designer and I really hope her new business will go from strength to strength. Wild by Descent was launched at the beginning of January 2018, I'm so excited for her new business venture and wish her every success for the future! Roll on more jewellery commercial shoot days with this talented lady.
You can find the Wild by Descent website by clicking here. Keep an eye on her expanding collection!
For any grooms stuck on gift ideas for the morning of the wedding, I would highly recommend one of Naomi's gorgeous creations.
If you're looking to book a commercial shoot for your new or existing business, then please get in touch. I can offer a collaborative shoot if you wish to be present for the shoot, or alternatively you can send me the products with a pre-discussed shoot brief.
I like to mix pretty manmade items with nature where possible. My style adds a new twist that can be used instead of, or alongside, your usual studio photography.
More commercial photography work and info to follow, keep an eye out for new content.